State of the Art Performance in Horizontal Blinds


The Bali Classics is a high quality mini blind that has been an industry standard for over 20 years.

It provides excellent performance for very large windows and has a solid record for long lasting dependability. Available with a wide range of commercial options, the Bali Classics is a great choice for any commercial application. The Bali Classics headrail system is also used for our Special Shape, Dual Headrail Skylight and Incline Wire mini blind products.
Features & Benefits
Antistatic, antimicrobial paint finish
Easier to clean and reduces the static electricity that attracts dust
Perforated Slat option
Perforated 1" slats provide the appearance of solar mesh shades at a substantially lower cost
1" x 1 1/2" steel headrail
Extra heavy-duty strength allows widths up to 192 " for 2 or 3 blinds on one headrail
Slat thickness options of standard 0.006" or optional 0.008" and braided ladder spacing options of standard 21.5 or optional 20.0 or 22.5 mm; allows freedom in writing specifications
Clutch tilter
Consistent, durable operation
Contract options
Top lock cord locks, tilt limiters
Energy efficient
Reduces heating and cooling costs
Lifetime warranty
Dependable quality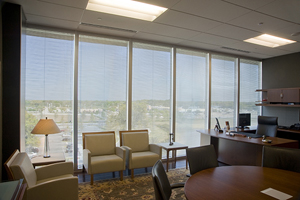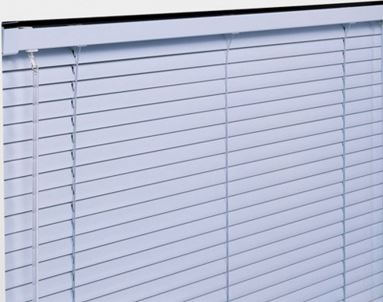 Product Specifications
BALI CLASSICS MINI BLIND
Manufactured by Springs Window Fashions
Headrail measures 1" high by 1 1/2" wide, U-shaped channel of phosphatetreated steel with polyester primer and a top coat of polyester-baked enamel and shall measure 0.025" thick. Hardware is enclosed in the headrail without mechanical cleats.
Bottomrail is tubular shaped and is phosphate-treated steel with polyester primer and top coat of polyester-baked enamel and shall measure 0.025" thick. Top of bottomrail is fully enclosed.
Slats made of cold rolled aluminum alloy. Slats are nominally I " wide and available in standard 0.006" or optional 0.008" thickness. Slats are finished with a top coat of polyester-baked enamel with a durable antistatic, antimicrobial paint finish.
a.Perforated 1" Slat Option is available in White Satin, Alabaster, Brushed Aluminum, Smokey Gray, Char Brown and Black Satin with a 6% slat openness factor. Antistatic, antimicrobial paint finish not available.
Tilter is a worm and gear design in a fully enclosed gear case housing. Design incorporates a clutch mechanism to eliminate damage due to overtilting.
Cord Lock is a snap-in design with stainless steel wear guard and a floating locking pin and is crash proof.
Tiltrod is hexagonal-shaped electrozinc coated solid steel, measuring '14" at its widest point.
Tiltrod Support is low friction thermoplastic and will support tiltrod. Tiltrod support positions ladder drums and guide cords and ladders without abrasion.
Ladder Drums are low friction thermoplastic with smooth hole edges to position ladders.
Ladder is made of braided polyester yarn, available with standard 2 1.5 or optional 20 or 22.5 mm spacing between slats.
Lift Cords made of braided polyester, measuring 1.4 mm in diameter.
Installation Brackets are treated steel with polyester primer and polyesterbaked enamel finish coat to match headrail. The design incorporates a rivet-hinged front cover. Intermediate support brackets supplied for blinds over 60".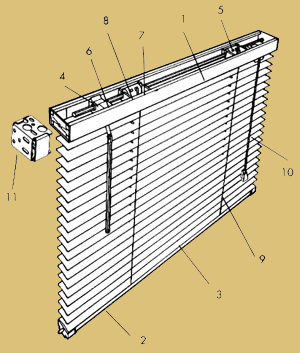 If you are planning any design project, you can rely on Commercial Draperies Unlimited
for service, quality and price.