Electro®/1 and Electro®/2 are available in Standard , Extended, and DoubleShade® bracket models with a 50mm tubular motor and the new Altus RTS motor for wireless switch control.
Shades up to 180" (457cm) wide by 220" (559cm) high are possible with Electro®/1 and Electro®/2 Extended brackets. Electro®/2 is designed to work with our optional SnapLoc® fascia to entirely conceal the shade assembly in an exposed installation. Mecho® Extended manual shades and Electro®/2 motorized shades can be mixed under one continuous compact fascia.
If you are planning any design or construction project, you can rely on Commercial Draperies Unlimited for service, quality and price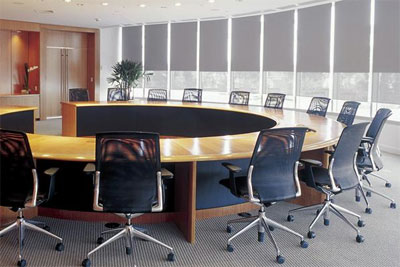 Features & Benefits
A motorized roller-screen shading system.
Available in 40mm and 50mm tubular motor systems in a broad range of bracket and tube sizes to accommodate a wide variety of window sizes.
DoubleShade Brackets allow space efficient nesting of 2 rollers for installation of blackout and sun screen fabrics.
SnapLoc shade cloth mounting spline and SnapLoc fascia.
Product Specifications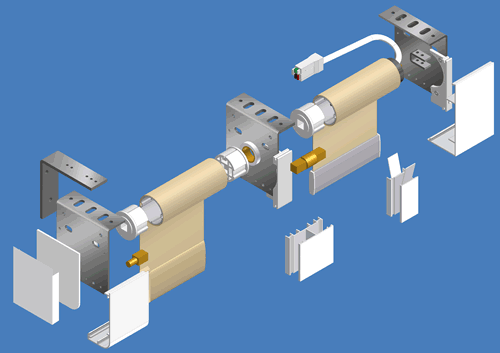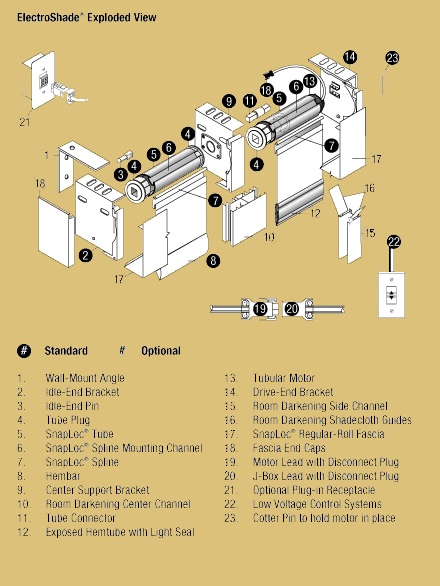 Control Systems
MechoShade Control Systems provide an array of low voltage solutions which provide superior functionality of control of ElectroShade systems. Most can integrate with A/V and lighting controls, have preset intermediate positioning and have a variety of accessories such as timers, Solar Activated Controllers, and wireless remote control.
I-CON Addressable Motor Control System
100% Digitally Addressable.
2-Way communications featuring Echelon Chips and LonWorks.
Appropriate for building wide systems and for use with AAC SolarTrac.
6 Alignment positions including 4 intermediate set points.
Uniform Mode - Allows shades to stop soley at preset positions for building uniformity.
Almost unlimited zoning for local, group and master control functions.
Call us at 914-381-0413 to speak with a representative today! You'll be glad you did.