Good design, excellent value, and resilient construction make CD blinds a superb choice for many architects, specifiers, and designers. The attractive design of the beveled steel headrail eliminates the need for a separate valance.

Product Details:

Headrail: 1-3/8" x 1-3/8", steel, beveled

Braided Ladders: 100% polyester yarn color compatible with slats Mechanism: slip clutch tilter, closed oval bottom rail

Widths: 10½" to 144" *

Max height: 144" *

Design Options: motorization, hidden brackets, limited tilt, perforated slat (.008" only)

* Widths from 8½" and heights above 144" available; surcharges and warranty exclusions apply.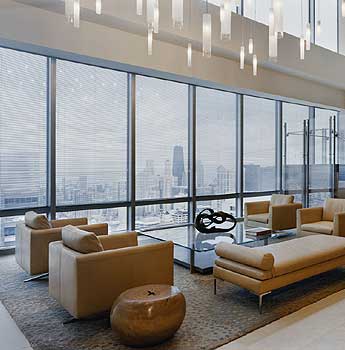 If you are planning any design project, you can rely on Commercial Draperies Unlimited for service, quality and price.
Call us at 914-381-0413 to speak with a representative today! You'll be glad you did.